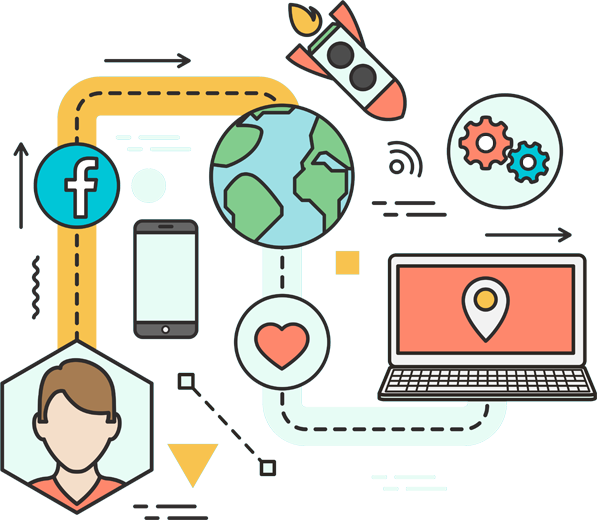 If you own a business, you've probably heard of search engine optimization, or SEO for short. But do you really know what it is and why it's important for your business? In this article, we'll explore the basics of SEO and why it's a crucial part of any successful online marketing strategy.
What is SEO?
SEO refers to the practice of optimizing your website and online content to rank higher in search engine results pages (SERPs) for specific keywords and phrases. The goal of SEO is to increase the visibility and traffic to your website by making it more visible and attractive to search engines like Google, Bing, and Yahoo.
There are many different factors that go into SEO, including on-page optimization (such as optimizing your website's content, HTML, and structure), off-page optimization (such as building high-quality backlinks to your website), and technical optimization (such as ensuring your website is mobile-friendly and loads quickly).
Why is SEO important?
Simply put, SEO is important because it helps your business get found online. If your website isn't optimized for search engines, it's unlikely that potential customers will find you when they search for keywords related to your business. By investing in SEO, you can increase your website's visibility in search results, drive more traffic to your site, and ultimately, generate more leads and sales.
Here are a few key reasons why SEO is important for your business:
Increased website traffic: When you rank higher in search results, you'll naturally attract more visitors to your website. And since these visitors are actively searching for information or solutions related to your business, they're more likely to be interested in what you have to offer.
Better user experience: SEO isn't just about optimizing for search engines; it's also about creating a better user experience for your website visitors. By optimizing your website's structure, content, and design, you can make it easier for visitors to find what they're looking for and navigate your site.
Higher conversion rates: When you attract the right kind of visitors to your site (i.e., those who are interested in your products or services), you're more likely to convert them into leads or customers. By optimizing your website for search engines, you can ensure that you're reaching the right audience and providing them with the information and solutions they need.
Cost-effective marketing: Compared to other forms of online marketing, such as paid advertising, SEO can be a cost-effective way to attract new customers and grow your business. While SEO does require an investment of time and resources, the long-term benefits can be significant.
How can you get started with SEO?
If you're ready to invest in SEO for your business, here are a few key steps to get started:
Conduct keyword research: Before you can optimize your website for search engines, you need to know which keywords and phrases your potential customers are searching for. Conducting keyword research can help you identify the most relevant and high-traffic keywords for your business.
Optimize your website: Once you've identified your target keywords, you can begin optimizing your website's content, structure, and HTML to make it more attractive to search engines.
Build high-quality backlinks: In addition to on-page optimization, building high-quality backlinks to your website can also help improve your search rankings. Focus on building links from reputable, relevant websites in your industry.
Monitor your progress: SEO is an ongoing process, and it's important to monitor your progress over time. Use tools like Google Analytics to track your website traffic and rankings, and adjust your strategy as needed.
In conclusion, search engine optimization is a critical component of any successful